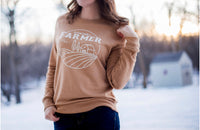 About Section 21 Apparel
Founded in 2018, Section 21 Apparel is a small apparel company located in the Northwest corner of Minnesota. We specialize in graphic t-shirts and custom apparel. Locally owned and operated by 4 farm families, we aim to provide superior quality in our custom apparel and stellar personal customer service. We strive to give back to our local economy and are always willing to partner for a good cause.
Each piece of apparel is printed or embroidered in our shop and shipped by us. We stand by the quality of products and make certain that you are 100% satisfied with your purchase. From sales to production and everything in between, we are a family run business in the truest sense of the phrase.
We appreciate each and every one of you. We thank you from the bottom of our hearts for allowing us the opportunity to do what we love to do.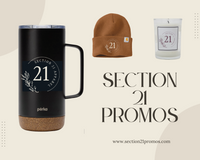 Shop Promotional Products
Have a custom request? Section 21 now offers a wide range of promotional products. Head over to our sister site and take a look.
Section 21 Promos
Location
Section 21 Apparel
414 5th Street
PO Box 149
Stephen, MN 56757
Phone: (218) 480-2196